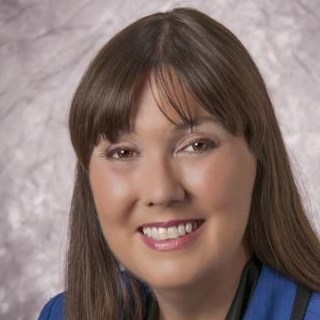 Vonda Covington
Covington Law Firm, PLLC
What is your opinion regarding clients educating themselves on legal issues? I believe that one of my roles as an attorney is to educate my clients about their case. For clients to make decisions about their lives, they need to understand the legal issues in their lawsuits. They need to know what their rights are, what their options are, and what different things to expect both during the process of the lawsuit and as possible outcomes. It is my job to discuss these matters with my clients and to educate them.

Are you willing to review documents prepared by clients? If a client has prepared a document that they wish me to review, I will gladly do so. I often ask clients to keep information for me in written form so that I may review it and become more familiar with their issues and the facts of their case. Occasionally, I have clients who prepare correspondence, and they want my approval and comments before sending it. I consider it wise of my client to seek this kind of input. Now and then, I have someone who wishes to retain me simply to review and comment on a document. When this is an appropriate role, I will gladly do it.

Are you willing to coach clients who want to represent themselves? On occasion, I have coached clients who want to represent themselves. Part of my analysis in deciding whether to have this kind of relationship with a client is that client's ability to understand the legal issues and to remain rational and neutral in making decisions about the case.

Why did you decide to be a lawyer? I was looking for a career that required good communication skills, close contact with people, and an opportunity to make a difference in people's lives. I also wanted a career that would not be mundane or dull, and that would continually present a challenge. Family law certainly meets all of these criteria. It's never dull!

What work experience and education helps you be a better lawyer? My philosophy is that everything we do in life and everything that happens to us should serve to make us better people and that includes better at our careers. Probably the single thing that has impacted me most as a family lawyer is being a parent. It is not until one has a child that one can truly appreciate the bond and commitment that comes with parenthood. When I have a case that involves the relationship of a child and a parent, I am even more committed than I was before I had a child at making sure that my representation of my client serves to preserve and improve that parent-child relationship.

The second experience that has made me a better lawyer is my own personal experience as a client or party in a lawsuit. I recognize the need that I have had for good quality legal representation, and I know that my clients deserve the same kind of empathy, courtesy, and dedication that I was blessed to have when I needed it.

Why did you decide on your primary area of practice? I chose litigation because I love being in the courtroom. The mental competition is invigorating. The planning and strategizing is exciting. It's like a sparring match, only mental instead of physical. Being in trial has an intensity that can be addictive.

I chose family law because it gives me the opportunity to help people through difficult times. Also, each case is different from the others I've had, and each is just as important to the people living through them. In family law, no two days are alike and we are never bored.

I chose collaborative law as soon as it came to Texas, because I had long recognized that litigation is often harmful to families. Litigation is by its nature adversarial, and it is often difficult to keep cases from escalating in animosity. Collaborative law provides a structure for reaching agreements outside of litigation, even in very difficult cases. I have always been skilled at seeing all aspects of a situation, and I have an ability to understand differing perspectives. These skills coupled with an empathetic nature make me a natural at collaborative law.

What do you like best about your career? I like working with people. I like the continuing challenge. And I like the variety.

Tell us about your law firm: We are both very informal and highly professional. You may drop in to the office and find me in jeans and barefoot, but my work product is always top quality. We use first names, and we are both casual and courteous.

What are your strengths and style? Like many martial artists, I believe in seeking a peaceful route if it is appropriate or possible, but I'm not reluctant to use force when it is needed.

My best attribute is probably my ability to communicate - both in writing and orally. I am able to talk with people from all walks of life and I am an attentive listener.

I believe that everyone should be treated with courtesy and respect, an attitude that helps get things resolved. Even if we have to go into battle, I prefer to play clean and to take the high road in all matters. This style of dealing with the court and my opposing counsel has earned me a good reputation as an attorney with integrity, which in turn serves my clients well.

I prefer to prepare for hearings and trial, and I am not comfortable "winging it." My intention if we are in litigation is to win, and that is best done by hard work prior to any court appearance.

Personal Interests: My personal interests are my twelve year old daughter, martial arts, and rock climbing.

My daughter is imaginative and fun, always in action, and very loving.

I have been taking martial arts for about six years. I have achieved the rank of first degree black belt, which means that I am in the advanced class, the same class that has the amazing martial artists I've admired for so long. Part of what I love about martial arts is how positive it is - the values are of self-discipline, respect, courtesy, and honor. I think martial arts helps to keep me young because I am interacting with (and competing against) other martial artists who are much younger than me.

I started rock climbing in 1973 at the age of 15. I have been a member of the local climbing club, Texas Mountain Raiders, since 1994. I am their local trip coordinator and an officer for the club. I have always been happiest when I am out on a crag somewhere, feeling the sun on my back, listening to the breeze play through the leaves in the trees, and feeling the scaly scratchiness of the rock against the skin on my arms and legs as I inch upward, one crystal or flake or nub at a time. I recently married my climbing partner, so we explore the vertical world together frequently.
Divorce

Collaborative Law, Contested Divorce, Military Divorce, Property Division, Same Sex Divorce, Spousal Support & Alimony, Uncontested Divorce

Family Law

Adoption, Child Custody, Child Support, Father's Rights, Guardianship & Conservatorship, Paternity, Prenups & Marital Agreements, Restraining Orders, Same Sex Family Law
Additional Practice Areas
Collaborative Law
Mediation
Attorney

Covington Law Firm, PLLC

- Current
My primary focus is family law - divorce, custody, child support, adoption, family violence, protective orders, CPS cases. I have also done a great deal of civil litigation, including breach of contract, negligence, and representing contractors and subcontractors who wish to be paid for their work. I opened my practice in July 1995.
Attorney

Covington Law Firm, PLLC

- Current
I am a collaborative law attorney and mediator, practicing family law and mediation in Fort Bend County and Harris County. I have been a family law attorney since 1993. I am skilled at helping people navigate the legal aspects of divorce and other family law issues in a manner that preserves co-parenting relationships and that does not cause unnecessary acrimony. I am a peacemaker.
University of Houston

Doctor of Jurisprudence (1992)
Honors:

Honor's Grade in Legal Research & Writing
Rice University

Master of Arts in Psychology (1984) | Experimental Cognitive Psychology, with special interest in learning differences
University of California, San Diego

Bachelor of Arts in Psychology (1980) | Psychology
Professional Associations
International Academy of Collaborative Professionals

member
- Current
Fort Bend Collaborative Professional

President, Founding Member
- Current
Collaborative Law Institute of Texas

Member
- Current
Houston Bar Association, Collaborative Law Section

Member
- Current
Fort Bend County Bar Association

Member
- Current
Houston Bar Association, Collaborative Law Section

Member
- Current
Texas State Bar, Family Law Section

Member
- Current
Houston Bar Association

Member
- Current
Houston Bar Association, Family Law Section

Member
- Current
Association of Women Attorneys

Member
- Current
Texas State Bar

Member
- Current
College of the State Bar of Texas

Member
-
Alliance of Collaborative Law Attorneys

Founding Board Member
-
Oregon State Bar

Member
-