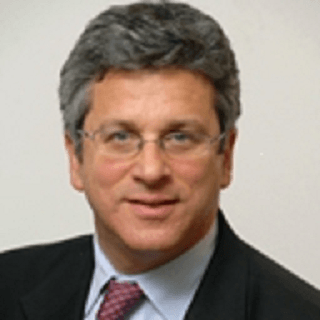 Reuben Guttman
American University School of Public Affairs
Antitrust Law, Stockbroker & Investment Fraud, Health Care Law ...
District of Columbia, Georgia, New Jersey, Pennsylvania
Reuben Guttman is a founding member of Guttman, Buschner & Brooks PLLC (GBB). His practice involves complex litigation and class actions. He has tried and/or litigated claims involving fraud, breach of fiduciary duty, environmental derelictions, antitrust, business interference and other common law torts or statutory violations.
The International Business Times called Mr. Guttman "one of the world's most prominent whistleblower attorneys," and he has been recognized as a Washingtonian Top Lawyer by Washingtonian Magazine. A February 19, 2015 profile of Mr Guttman by the Boston Globe's STAT NEWS referred to him as the "Lawyer Pharma Loves to Hate." Citing a $98 million recovery from Community Health Systems, Inc., Law 360 named Mr. Guttman a "Health Care MVP" and profiled him in a December 1, 2014 article. Author David Dayen, writing in his Book, Chain of Title (The New Press, 2016) cited Mr. Guttman's work on behalf of robo-signing whistleblower, Lynn Szymoniak, noting "he had won some of the largest awards in the history of the False Claims Act; there was really nobody better for the case." Writing in their book, The Corporate Whistleblower's Survival Guide, (Berrett-Koehler Publishers, Inc., 2011), authors Tom Devine and Tarek F. Massarani wrote that "in settling qui tam litigation, [Mr. Guttman] has aggressively and successfully negotiated for corrective action against public health and safety consequences from prescription drug fraud." In the book, When Good Companies Go Bad, (ABC CLIO, 2014), authors Donald Beachler and Thomas Shevory profiled Mr. Guttman's off label marketing case against Abbott labs, involving the drug Depakote, which resulted in a $1.6 billion recovery in 2012 for state and federal governments.
Antitrust Law

Stockbroker & Investment Fraud

Health Care Law

Civil Rights

Americans with Disabilities Act (ADA), Discrimination, Employment, Fair Housing, Police Misconduct, Privacy Law
Additional Practice Areas
Whistleblower Suits
False Claims Act
Jurisdictions Admitted to Practice
District of Columbia

District of Columbia Bar
Georgia

State Bar of Georgia
New Jersey

New Jersey Courts
Pennsylvania

Disciplinary Board of the Supreme Court of Pennsylvania
Professorial Lecturer

American University School of Public Affairs

- Current
Founding Partner

Guttman, Buschner & Brooks

- Current
Adjunct Professor of Law; Senior Fellow, Center for Advocacy and Dispute Resolution

Emory University School of Law

- Current
Founded and served as Senior Advisor to the Emory Corporate Governance and Accountability Review; served as Team Leader and/or Faculty Member of the Kessler-Eidson Trial Techniques Program; Co-taught course on complex litigation using the False Claims Act and the Foreign Corrupt Practices Act.
Manager of False Claims Act Practice

Grant & Eisenhofer PA

-
Partner and Manager of DC Office

Wolf, Haldenstein, Adler, Freeman & Herz

-
Of-Counsel and Manager of DC Office

Milberg Weiss Bershad & Schulman LLP

-
Partner and Manager of DC Office

Provost & Umphrey Law Firm LLP

-
Of-Counsel

Elliott, Rehiner, Siedzikowski & Egan

-
Partner

Shur & Guttman

-
Counsel

Service Employees International Union, AFL-CIO

-
Served as one of two Washington, D.C. counsel, under International Union President John Sweeney, to 1,000,000-member labor union.
University of Rochester

B.A. (1985) | History
Emory University

J.D. (1985)
The Washingtonian
Alumni Service Award

Emory University School of Law
For significant, sustained leadership and outstanding service to the Emory Law community
MVP

Law 360 Life Sciences
Super Lawyer

SuperLawyers
Professional Associations
American Bar Foundation

Fellow
Current
State Bar of Pennsylvania

&nbsp# 61206

Member
Current
District of Columbia Bar

Member
- Current
Articles & Publications
Mass Tort Deals: Must Read-Interviews for a Must-Read Book

National Institute for Trial Advocacy Blog
Anger Over High Drug Prices in U.S.

The New York Times
On the Rule of Law: The Truth About Hearsay (A Guide for the Impeachment Viewing)

National Institute for Trial Advocacy Blog
The Sondland Syndrome and the Importance of Whistleblowers

Medium
Whistleblowers and the Rule of Law

American Constitution Society Blog
A Challenge for College and Graduate Students

American Constitution Society Blog
A Practitioner's View of Institutional Corruption Through the Lens of the Health Care System

Emory Corporate Governance and Accountability Review
Calling the Plaintiffs' Bar: A Cooperate Law Suit on the Border Family Separation Horror?

American Constitution Society Blog
Effective Compliance Means Imposing Individual Liability

Emory Corporate Governance and Accountability Review
How Progressives in Law Talk to America

American University Journal of Gender Social Policy & the Law
Safe Healthcare Depends on Whistleblowers

American Constitution Society Blog
The Irony of Red Hen

American Constitution Society Blog
The Mistake on the Lake

Global Legal Post of the European Lawyer
The Mistake on the Lake

Global Legal Post of the European Lawyer
The Whistleblowers in the White House

American University Journal of Gender Social Policy & the Law
U.S. ex Rel. Rodriguez v. Hughes

Emory University School of Law Center for Advocacy and Dispute Resolution
Why Anthony Bourdain Mattered

American Constitution Society Blog
A Perfect Storm Threatens the Rule of Law

American Constitution Society Blog
Advocacy is a Two Way Street

Global Legal Post
Deciding Cases is Your Job, Mr. Chief Justice

American Constitution Society Blog
Donald Trump: The Great Distractor

American Constitution Society Blog
Litigation is a Rich Man's Game: Finding Justice and Politics of Personalization

International Business Times
Taking a Knee or Saluting the Flag

American Constitution Society Blog
The New World of Electoral Politics and What It Means: An Introductory Essay

Emory Corporate Governance and Accountability Review
The Origin of ECGAR

Emory Corporate Governance and Accountability Review
A Broken System and a Challenge for Legal Scholars

Global Legal Post of the European Lawyer
A Failure of Remedies: The Case of Big Pharma

Emory Corporate Governance and Accountability Review
A Postcard from the Supreme Court

Global Legal Post of the European Lawyer
About a time when a boxer tested the rule of law

Global Legal Post of the European Lawyer
America's Challenge

Global Legal Post of the European Lawyer
New Hampshire and Hillary

Global Legal Post of the European Lawyer
Optimizing Regulatory Compliance Enforcement in a Global Economy

The Atlanta Journal-Constitution
The American Presidential Spectacle

Global Legal Post of the European Lawyer
The Election Spectacle

Global Legal Post of the European Lawyer
The Impact of Justice Scalia

Global Legal Post of the European Lawyer
The Verdict – A Rejection of Politics as Usual

Law 360
Thoughts on Law in Theory and Reality

Global Legal Post of the European Lawyer
Advocacy is a Two-way Street

Global Legal Post of the European Lawyer
Litigation in the Age of the Internet

Global Legal Post of the European Lawyer
Renewed Attention on an Old Legal Doctrine

Global Legal Post of the European Lawyer
Rethinking Atticus Finch

Global Legal Post of the European Lawyer
Spotlight on Privatization of the Courts

Global Legal Post of the European Lawyer
The Art of Advocacy

Global Legal Post of the European Lawyer
The Importance of Whistleblowers

Global Legal Post of the European Lawyer
A Case in Point

Global Legal Post of the European Lawyer
A Tale of two Cases

Global Legal Post of the European Lawyer
Asbestos Litigation

The New York Times
Benchmarking Law Schools

Global Legal Post of the European Lawyer
Do We Really Trust Corporations to Investigate Their Own Profitable Impropriety?

Forbes
Does Government really have the watchful eyes to privatize?

Global Legal Post of the European Lawyer
Don't Muzzle the Whistleblowers

Law.com
Internal Compliance: Is it Really about Compliance?

Harvard University Safra Center for Ethics Blog
No hiding for Corporate Offenders

Global Legal Post of the European Lawyer
Profiles in Justice: A distinguished Lawyer and Friend

Global Legal Post of the European Lawyer
Profiles in Justice: An Advocacy Masterclass

Global Legal Post of the European Lawyer
Profiles in Justice: The Art of Labor Relations

Global Legal Post of the European Lawyer
The Corporate Magician

Global Legal Post of the European Lawyer
The Privatization of America

Global Legal Post of the European Lawyer
Blowing the Whistle on US Law Schools

Global Legal Post of the European Lawyer
China Under the Spotlight in Boston

Global Legal Post of the European Lawyer
Controlling Government Contractors: Can the False Claims Act be More Effective?

The Sedona Conference Journal
Disclosing Dirty Laundry?

Global Legal Post of the European Lawyer
Foreign Regulators Up Co-operation

Global Legal Post of the European Lawyer
Gonzalez v. Hewitt

Emory University School of Law Center for Advocacy and Dispute Resolution
Information or Infomercial

Global Legal Post of the European Lawyer
Is Ranbaxy the Tip of the Iceberg?

Global Legal Post of the European Lawyer
Judging the Judges

Global Legal Post of the European Lawyer, January
Justice Takes Side of Landis

Global Legal Post of the European Lawyer
Kristallnacht 75 Years On: Searching for Berlin' s Jewish Soul

International Business Times
Looking/or Market Integrity in China

Global Legal Post of the European Lawyer
Mourning the Common Law Tradition

Global Legal Post of the European Lawyer
Profiles in Justice: A 'one of a kind' Trial Lawyer

Global Legal Post of the European Lawyer
The $14 Million Mystery Whistleblower

Global Legal Post of the European Lawyer
The New Global Legal Norms

Global Legal Post of the European Lawyer
Transfer Pricing: Bring on the Whistleblowers

Global Legal Post of the European Lawyer
What Goes on in China Stays in China?

Global Legal Post of the European Lawyer
Backing Barack

Global Legal Post of the European Lawyer
Democratic Convention: Now the Race to Finish Line

Global Legal Post of the European Lawyer
Doing the Right thing

Global Legal Post of the European Lawyer
Doing the Right thing

Global Legal Post of the European Lawyer
Guardians of the People

Global Legal Post of the European Lawyer
It Shouldn't be About the Bounty

Global Legal Post of the European Lawyer
It's all about Ohio

Global Legal Post of the European Lawyer
It's Obama Again

Global Legal Post of the European Lawyer
Lance Armstrong: The Whistleblower Story

Global Legal Post of the European Lawyer
Losing the Popular Vote

Global Legal Post of the European Lawyer
Politics as Sport

Global Legal Post of the European Lawyer
Professional Melting Pot

Global Legal Post of the European Lawyer
Puckering Up

Global Legal Post of the European Lawyer
Take me Out to the Ballgame

Global Legal Post of the European Lawyer
TEVA and the Long Arm of US Securities Law

Jerusalem Post
What it Means to be a Whistleblower

Global Legal Post of the European Lawyer
SEC v. HG Pharmaceutical

Emory University School of Law Center for Advocacy and Dispute Resolution
Pharmaceutical Regulation in the United States: A Confluence of Influences

Public Interest Law Journal, Peking University
Pharmaceutical Regulation in the United States; A Confluence of Influences

Peking University Public Interest Law Journal
The Interplay Between the False Claims Act, Securities Fraud, ERISA

Taxpayers Against Fraud False Claims Act & Qui Tam Quarterly Review
The False Claims Act: Holding Employers Accountable for Workplace Rights

Employee Rights Quarterly
Supreme Court Upholds Pre-emptive Powers of OSH Act

Medical Waste
The Dormant Commerce Clause and Interstate Transportation of Waste

University of Pennsylvania Journal of Resource Management and Technology
Supreme Court Holdings Benefit Landfill and Incinerator Operators

Medical Waste
At Issue: Should Congress Pass Legislation that would Extend the Asbestos Hazard Emergency Response Act to all Public and Commercial Buildings

Congressional Quarterly Editorial Research Report
The Asbestos Model: Labor and Citizens and a Multi-Pronged Approach to Regulatory Change

Conflict Resolution and Public Policy
EPA Dialogue May Result in Rules for Commercial Buildings

National Journal of Asbestos in Buildings Litigation
Guttman, Buschner & Brooks