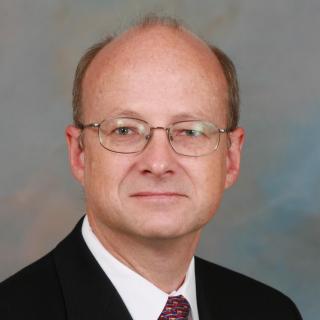 Peter D. Mlynek
Patent Law for Chemical, Pharmaceutical, and Biotech Industries
Patents, Intellectual Property
New Jersey, Pennsylvania, USPTO
Claimed Lawyer Profile
Q&A
We help to solve clients' business problems by providing legal and business advice related to intellectual property. Although not limited in industries that we serve, we specializing in working with clients in the chemical, pharmaceutical, or biotechnology business sectors. Our services include • Business Counseling: planning, developing and executing a patenting strategy that is consistent with the clients' business goals. • US patents: drafting and prosecuting patent applications to clients' inventions. • International Patents: working through non-US law firms to obtain patents in countries and areas around the globe. • Opinions: preparing freedom to operate opinions, patent invalidity opinions, infringement opinions, and due diligence analysis associated with M&A transactions. • Licensing of intellectual property. • Non-Patent IP Protection: by securing patents, trademarks, copyrights, and trade secrets.
Patents

Patent Appeals, Patent Litigation, Patent Prosecution

Intellectual Property
Jurisdictions Admitted to Practice
New Jersey
Pennsylvania
USPTO
Rutgers University - Camden

J.D. (2007) | Law
-
Honors:

• Dean's List multiple semesters • A/A+/A- grades in Patent Law I, Patent Law II, Patent Prosecution Seminar, Drug & Device Law, Food & Drug Administration Law

Activities:

President of the Rutgers Intellectual Property Law Association
University of Wisconsin - Madison

Ph.D. (1996) | Inorganic Chemistry
-
Activities:

• Thesis: "Synthesis, Isolation, and Characterization of Variety of High Nuclearity Nickel-Antimony, Nickel-Bismuth, and Nickel Copper Carbonyl Clusters". Such clusters may model catalytic active sites in metal catalyzed reactions. • Major: Inorganic/Organometallic Chemistry • Minor: Analytical Chemistry. Classes in electrochemistry, spectroscopy, laser physics, chromatography. • 5 academic papers. • Synthesized organometallic and metal cluster compounds under anaerobic conditions via Schlenk equipment, drybox, as well as traditional organic synthetic techniques. • Isolated and purified compounds by solvent extraction, liquid chromatography, and crystallization. • Characterized compounds by multinuclear NMR, CV, HPLC, AA, MS, XRF, IR, and X-ray single crystal crystallography. • Developed new synthetic routes to organic ligands that were used as starting materials.
University of Wisconsin - Madison

MBA (1993) | Finance, Investments, and Banking
-
Activities:

• 20 Graduate level classes in Business and related fields
University of California - Berkeley

B.S. (1987) | Chemistry
-
Activities:

• Course work in all chemistry disciplines, including graduate level classes. • Four semesters of research in bio-inorganic chemistry: synthesized, isolated and characterized non-heme iron dioxygenase model compounds.
594 Questions Answered
A: It is possible for someone to start up another coupon site. You just have to be outside of the scope of the claims. In this particular case, the four patents have very long independent claims, suggesting that one should be able to work around these claims. If you are trying to start an online business then you need to get an atty to make sure that you do not infringe on these patents or any other ones. You may or may not be able to patent it and keep others from doing the same. This will be particularly helpful if your business takes off, and you are planning to eventually sell your business and its IP to a large company. But getting your own patents is a secondary concern. Your primary concern is to make sure that you are able to provide services to your clients. Good luck!
A: You should be able to contact the patent owner, and make a deal with the owner just like you would for leasing or buying a car, a machine, or a factory. But before you do reach out to the patent owner, you should talk to a patent attorney. There are several things that the attorney should check on about the patent, such as: Has the patent expired? Is the patent enforceable? Who is the current owner? Is the title of the patent held in a mortgage? Has the patent been litigated and what is the status of the patent now? Is your product or service within the scope of the claims and do you even need to license the patent? Should you get a non-infringement opinion? Should you get an invalidity opinion? etc. You should spend some money up front in getting these types of questions answered, so you know what you are getting yourself into. You'll need to hire a patent atty anyway to represent you during the drafting/negotiating the licensing contract.
A: This is a very common problem. I presume that you want to have your name on the patent as one of the co-inventors so that you can put it on your resume/CV, and not get an ownership stake in the patent. If you really have a good argument to be listed as a co-inventor, reach out to the attorney of record. Attorneys want to make sure that the patent that they have prosecuted is valid and enforceable. If you contact the attorney, and the attorney ignores it, and then the patent is litigated and the patent is found to be invalid because the patent didn't include your name on it, the client will go after its lawyer. It is in the attorney's interest to interview you, look at the evidence, and determine if you really are a co-inventor under US law, and add you to the patent. You should review your separation agreement and any agreements that you signed when you first got hired, which likely state that you are obligated to cooperate with the company in obtaining patents. The letter to the attorney should be something along the lines: "Hey, I think that you are the attorney representing my former employer; according to my separation package, I am obligated to help the company get valid patents; I noticed that a patent was issued on a project that I was a co-inventor on, but my name is not listed, thus likely making the patent unenforceable; I did the following 5 things on the project, and more; I am not interested in the ownership of the patent, I just want my name on it as a co-inventor for professional reasons; I am available for an in-depth interview; can you please get in touch with me to discuss this further?" The above should work almost all of the time. Either the attorney will determine whether you really are a co-inventor or not. In case the above does not work, and you are comfortable spending your own money on an attorney, hire a patent attorney, have him do an analysis of your contribution to the invention as defined by the claims, and let him handle it. If you do not want to get a lawyer and get into an expensive fight, you may want to place a letter to the file, stating that you believe that you too are a co-inventor. This won't make the Patent Office add your name to the list of inventors, but it will let the opposing side during any litigation know that the patent is likely unenforceable and they'll contact you. If the prosecuting attorney sees it, he'll likely contact you the take care of this problem. Good luck!
View More Answers
›