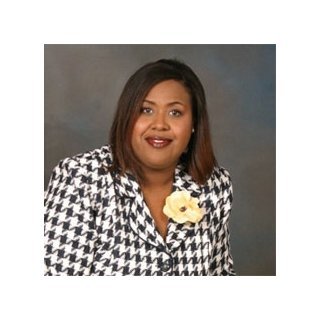 Damiane Banieh
Criminal Law, Divorce, Family Law
Summary
Damiane Curvey Banieh spent her earliest years in Houston's Fifth Ward area. Her family later moved to the North Forest Independent School District where she graduated Cum Laude from M.B. Smiley and went on to The University of Texas at Austin where she received a Bachelor of Science in Radio –Television-Film.

After graduation, Damiane worked as an Adoption Recruiter for DePelchin Children's Center where her primary mission was to find suitable families for special needs children. As her desire to protect children grew, she returned to school to receive her Teaching Certification from The University of Houston-Downtown. At the same time, she began a new career teaching Language Arts in the Aldine Independent School District. Her five years in the district gave her the opportunity to enhance the lives of her students. Despite the fact that Damiane found her work with the children rewarding, she knew that it was time to fulfill her own personal goal of becoming an attorney.

As a law student at Thurgood Marshall School of Law in Houston, Texas, Damiane had the opportunity to intern at the First Court of Appeals under Judge Tim Taft. She was responsible for reviewing appellate briefs, researching applicable case law, and preparing a written opinion for the Judge as to how the court should rule based upon case law. She also worked at The Earl Carl Institute for Legal and Social Pedagogy where she was assigned to research the legality of the structure of the Texas public school funding program and whether its inequities violate the constitutional rights of its citizens. Throughout her time in law school, Damiane exhibited her leadership qualities by becoming a Torts tutor for 1L students, Treasurer of her 2L class, Vice-President of her 3L class, and Managing Editor of Thurgood Marshall Law Review.

She eventually graduated Cum Laude and received a Doctor of Jurisprudence degree from Thurgood Marshall School of Law in May, 2005. She passed the Texas Bar Examination in November, 2005. Damiane is licensed to practice in the state of Texas and has been admitted to practice in the United States District Court for the Southern District of Texas. She is a member of the Houston Bar Association, and the Harris County Democratic Lawyers Association. Damiane also serves on the HBA Special Olympics committee and is a member of the Family Law section of both the HBA and the State Bar of Texas. In November, 2005 she started her own law practice, and since that date she has successfully litigated hundreds of cases in the areas of divorce, custody, child support, CPS, modification of orders, property division, and even name changes.

In April, 2008, Damiane watched news reports as investigators and Children's Protective Services raided the Yearning for Zion (YFZ) Ranch in El Dorado, Texas and removed over 400 FLDS (Fundamental Latter Day Saints) children from the only homes they have known. She volunteered her time and resources to travel to San Angelo, Texas, and was able to remain unbiased and focused on the applicable law. Ultimately, the families were reunited and the case against the FLDS was dismissed, as there was never any probable cause to remove the children from their homes.

Damiane is a lifetime member of Fifth Ward Missionary Baptist Church where she served as the Fine Arts Director for five years. Of all of her blessings in life, she is most grateful for her husband, Stephen, their son, Nicholas, and their Miniature Schnauzer, Zeus.
Practice Areas
Criminal Law
Divorce
Family Law