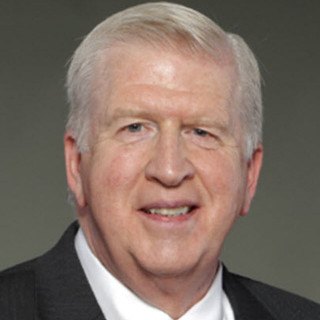 William Head
43 Years of Experience in Litigation in Georgia - UGA Law School Graduate, 1976
Personal Injury, DUI & DWI, Criminal Law...
Georgia, Georgia
Badges
Claimed Lawyer Profile
Q&A
Summary
UGA,1973, with honors. UGA School of Law, 1976. Personal injury and criminal defense litigation practice, best attorney ratings. Top lawyer ratings with Martindale-Best Lawyers-Super Lawyers. Trial lawyer for 43 years. My practice areas:

Atlanta injury lawyer for medical malpractice, workers compensation, rollover accident,medical negligence, personal injury, motorcycle accident, motorcycle injury, tractor trailer wreck, commercial truck, truck accident, truck injury, boating accident trucking accident, lawyer near me, workers comp, wrongful death, auto accident attorney, bicycle accident, bus accident, boat accident, construction accident. Fatal crash on: I 16, I 20, I 675, I 75, I 85, I 575, big rig accident, I 475, I 95, I 185, I 985, I 520, Georgia 316, Georgia 400 car accidents.

DUI and driving laws defense: Georgia DUI laws, DUI cost, DUI in Georgia, DUI vs DWI, vehicular homicide, first offense DUI, hit and run, homicide by vehicle, impaired driving, implied consent, lawyers near me, is a DUI a felony, DDS GA, driving under the influence, is a DUI a misdemeanor, municipal court, traffic ticket, misdemeanor, motion to suppress, arraignment, Atlanta DUI, Atlanta municipal court, breathalyzer, Atlanta traffic, reckless driving, serious injury by vehicle, child endangerment, drunk driving, BAC calculator, breath test

General CRIMINAL DEFENSE: Miranda warning, fourth amendment, domestic violence, grand jury, trespass, family violence, felony, fifth amendment, first offender act, murder, aggravated assault, conviction definition, simple battery, attorney near me, probation violation, grand jury indictment, identity theft, grand larceny, indictment, criminal case, probation revocation, indictment definition, illegal search, homicide, criminal justice, criminal law

POSSESSION OF DRUGS: weed laws, 4th Amendment, Miranda rights, 5th Amendment, attorneys near me, marijuana blood test, marijuana possession, paraphernalia, drug possession, possession of marijuana
Practice Areas
Personal Injury
DUI & DWI
Criminal Law
Medical Malpractice
Products Liability
Domestic Violence
Workers' Compensation
Nursing Home Abuse
Traffic Tickets
White Collar Crime
Insurance Claims
Cannabis & Marijuana Law
Appeals & Appellate
Asbestos & Mesothelioma
Additional Practice Areas
Car Accidents
Truck accident
Motorcycle accident
Bicycle accident
Wrongful Injury
Personal injury claim
Vehicular Homicide
Serious Injury by Vehicle
Child Endangerment
Hit and Run
Reckless Driving
Air Bag Injury
Airplane Crash Litigation
Animal Law
Automobile accidents
Birth injuries
Boating accidents
Cerebral Palsy
Civil Litigation
Chiropractic Malpractice
Class Actions
Construction accidents
Cruise Ship Injuries
Dental Malpractice
Drug and Medical Device Litigation
Drivers License Suspension
Dog Bites
Failure to Diagnose
Felonies
Federal criminal law
Gastric Bypass Surgery Malpractice
Head and Spinal Injuries
Helicopter Crash Litigation
Homicide
Identity Theft
Insurance Bad Faith
Juvenile Law
Lasik Surgery Malpractice
Lead Poisoning
Liquor Liability
Liposuction Malpractice
Lung Cancer
Mass Torts
Mesothelioma
Methamphetamine Crimes
Misdemeanors
Negligent Security
OSHA violations
Parole and Probation
Police Misconduct
Premises Liability
Qui Tam Litigation
Railroad Accidents
Seat Belt Injury
Slip and Fall
Sports injury law
Theft
Toxic Torts
Traffic Violations
Trucking accidents
Weapons Charges
Whiplash
Wrongful death
Whistleblower Litigation
Car wreck
Semi Truck Accident
18 wheeler accident
Motorcycle injury
Bicycle injury
Motorcycle helmet laws
Medical negligence
Pharmaceutical error
Pharmaceutical malpractice
Train accident
Train track crossing accident
Dump Truck accident
Fees
Free Consultation


Initial appointment and lawyer consultation are FREE. For a 2nd opinion review of your cases, our law office requires a case review fee on a criminal case for which another criminal attorney is presently representing you. Except for clients who have retained one of our Atlanta attorneys, our Georgia attorneys do not process the DDS GA administrative license suspension appeal or ignition interlock permit paperwork, The GA DDS matter is highly important to obtaining the best outcome for your criminal case, and needs a criminal defense attorney involved, to avoid mistakes. Traffic lawyer cost varies, depending on seriousness of the charges and court location. Because Mr. Head spent from 1969 to 1991 in Athens, Georgia, he has many Clarke County and Oconee County cases each year. He has maintained an Athens GA office for most of the time he has practiced in Sandy Springs GA. The reputation for challenging criminal law cases goes back to his first trial in 1977. Our law group handles injury claims across Georgia, but over 90% are in the 12 metro Atlanta counties. If you or a loved one were seriously injured or need an accident injury firm with offices in Atlanta Georgia, or Sandy Springs, or Marietta or Alpharetta GA, our auto accident law firm at our law group is prepared to start immediately.

Credit Cards Accepted


CIVIL (personal injury cases like car accidents or medical malpractice) are contingency fee cases, meaning that your only pay us out of the recovery made for damages. Credit cards are used at our firm mostly for CRIMINAL law, clients can use attorneys fee payment plans for criminal defense and DUI defense fees that our law office makes available, using MasterCard, VISA, AMEX, Discover. DUI lawyer cost varies depending on complexity of the case and the best trial strategy or negotiation posture. Traffic ticket lawyer cost is less than for a DUI case and other serious traffic ticket offenses. For example, almost every DUI in Georgia entails dealing with a Georgia drivers license suspension issue under implied consent law, to assure that GA DMV does not administratively suspend the drunk driver. Since July 1, 2017, the best option for those Georgia drivers who have refused is possibly the ignition interlock device. DUI attorney cost can be paid in monthly increments. Domestic violence (family violence) cases can cost more due to emergency hearings on bond, restraining orders, etc. Drunk driving cases are fought by clients more often than most other misdemeanor criminal cases due to a Georgia law prohibiting expungement of a DUI conviction. Other crimes, including some sex offenses can use first offender act or even a diversion in some jurisdictions. In each case, our trial lawyers will review your best options for fighting your case. In his early days in Athens GA, Mr. Head even handled probate law, which has served him well over the next 4 decades.

Contingent Fees


Civil litigation cases like personal injury lawsuits are handled under contracts for CONTINGENT fees. On personal injury, medical malpractice, truck accident, motorcycle accident, bicycle accident, tractor trailer accident, slip and fall, wrongful injury, personal injury lawsuits, pedestrian accidents, bus accidents, train accidents, nursing home abuse case or other wrongful personal injury, our Georgia injury attorneys can help you find lawyers near me. Most people search for a personal injury attorney near me, or let Google select the accident lawyers near me. In case like traumatic brain injury (TBI) the costs of case preparation is immense, and Atlanta injury lawyer Bubba Head works with large law firms that are set up to "carry" these complex cases and get the best outcome. Injury or death also can occur in a worker's compensation case, which are often called workmans comp or workmens compensation. Clients for criminal and DUI cases only pay FLAT FEES, and not hourly. Over many decades of criminal defense, we have learned that this is the best plan for virtually every criminal cases client. The fees are paid in stages, according to how much work on the criminal case is required to win. Drunk driving (DUI) cases can often run into more that 50 to 100 hours of attorney time, and not many clients would be willing to pay an experienced Atlanta DUI lawyer $350 per hour or more for such cases.

Rates, Retainers and Additional Information


Not all personal injury lawyer cases will be accepted, but our law firm works with dozens of other personal injury lawyers in Athens, Macon, Savannah, Columbus, Albany, Dalton, Carrollton, Columbus, Thomasville, Valdosta, Douglas, Tifton, Statesboro, Toccoa, Dawsonville, Marietta, Alpharetta, Duluth and other Georgia cities that may be willing to take your injury case, accident case or wrongful death lawsuit. A semi truck accident can be devastating to those in a smaller vehicle. Flat fees on all criminal defense cases, like driving under the influence, with ranges from about $500 on traffic ticket case in the 4 metro Atlanta counties (Gwinnett courts, Cobb County courts, Fulton Courts, Dekalb Courts) like super speeder or a violation of Georgia car seat laws defense to felony fees adjusted to the seriousness of the offense. So, a simple possession of less than an ounce of marijuana, a misdemeanor, costs very little compared to a cannabis case for trafficking weed, with intent to distribute, which are serious felony offenses. Our weed firm covers all types of pot cases, felony vs misdemeanor. An increasing number of DUI-marijuana cases are being prosecuted. Clients who face an indictment often ask "what does indicted mean?" A simple indictment definition can be found on Wikipedia, but the quick description is that a grand jury was convened by a superior court judge to consider whether to "true bill" or "no bill" felony offenses against persons for crimes committed in that county. Typically, only the district attorney and police speak and summarize the existing evidence, to see if the grand jury agrees to indict this is called a true bill) or to not indict, which is called a "no bill." If hired before this process begins, a criminal defense attorney Atlanta may be able to prevent a case from reaching indictment. How much does a lawyer cost? Just like calling a doctor about a medical problem, no legitimate diagnosis can be given until your doctor (or lawyer) has all the case information. On the criminal side of traffic deaths, a vehicular homicide is a felony if the underlying traffic offense is classified by Georgia Laws to be one of the six serious motor vehicle offenses (DUI, reckless driving, hit and run and others.. Attempting to elude, hit and run, reckless driving, driving under the influence, passing a stopped school bus with stop arm deployed, and attempting to drive around a railroad crossing arm that has been activated to signal an oncoming train. Atlanta personal injury lawyer Atlanta personal injury attorney Atlanta car accident lawyer Atlanta car accident attorney Atlanta truck accident lawyer Personal injury lawyer Atlanta GA Personal injury attorney Atlanta GA Atlanta wrongful death attorney Atlanta truck accident attorney Atlanta injury attorney The type of civil action for a person injured in an accident When a person is injured, tort law will govern whether that person may be compensated for the injury, the amount of compensation that may be recovered, as well as which parties will be liable in a civil suit for the injury. Tort law, also known as injury law, comes from federal and state codes, as well as judicial opinions from prior injury cases. The amount of damages a plaintiff to a personal injury action may receive can be determined by statute, or by a judge or jury after litigation occurs. A serious accident, possibly resulting in brain injury, will bring a larger verdict than for a whiplash case. Common recoveries sought by personal injury attorneys may include compensatory damages (e.g., lost wages, medical bills, etc.) and in particularly egregious situations, punitive damages. In some cases, an aggrieved party (called the "plaintiff') may recover certain non-economic damages such as pain and suffering, loss of consortium, or loss of his or her enjoyment of life. The typical factors in this last category usually revolve around faith, family and friends of the now injured or deceased person. Personal injury lawyers help injured people seek compensation from those who (through a negligent act) have harmed them in an accident. Some injury attorneys focus on a specific type of case, such as truck accidents, car accidents, slip-and-fall injuries, motorcycle accidents, medical malpractice or products liability cases. If a person is injured as a result of criminal behavior, it may be appropriate to pursue a personal injury lawsuit in addition to the state's criminal investigation or prosecution. A personal injury lawyer near me may offer a free consultation to evaluate your claim. Negligence is the failure of another person or company to use care which a reasonable and prudent person would use under similar circumstances. A legal doctrine that makes each of the parties who are responsible for a bodily injury or wrongful death, liable for all the damages awarded in a lawsuit if the other parties responsible cannot pay. If you are seeking an Atlanta Georgia, personal injury law office, give my Head a call.
Jurisdictions Admitted to Practice
Georgia
Georgia
Languages
English: Spoken, Written
Spanish: Spoken, Written
Professional Experience
Senior Partner

Private Practice Law Firm since 1976

- Current
More than 4000 clients.
Best Law Firms Honoree

US News & World Report, Best Laws Firms in America, 2019

-
Best lawyers Honoree

Best Lawyers in America

-
11th Year in a Row for this Award
Tier 1 Top-Rated Attorney

Best Lawyers in America

-
Super Lawyer

Super Lawyers

-
15th straight year of selection
Education
University System of Georgia - University of Georgia

J.D. (1976) | Law
-
Honors:

Barrister's Club

Activities:

Moot Court General Board
University System of Georgia - University of Georgia

B.A. (1973) | History
-
Intramural softball champions, 1970
Honors:

cum laude
Awards
Best Lawyers in Georgia

Best Lawyers in America
Super Lawyer in Atlanta GA

Super Lawyers
Best lawyers in Georgia

Best Lawyers in America
Super Lawyer in Atlanta GA

Super Lawyers
Best lawyers in Georgia

Best Lawyers in America
This same year, named top DUI lawyer in Atlanta by Best Lawyers
Super Lawyer in Atlanta GA

Super Lawyers
Best Lawyers in America
Second time Best Lawyers has honored Mr. Head.
Super Lawyers
13th successive year named to be a Georgia Super Lawyer
Best Lawyers in America
One of fewer than 10 DUI defense attorneys in GA
Super Lawyers
12th successive year as GA Super lawyer
Best Lawyers in America
One of fewer than 10 DUI lawyers in the state
Superlawyers
Best Lawyers in America
Superlawyers
Best Lawyers in America
Superlawyers
Best Lawyers in America
America's most exclusive lawyer ratings service that comes from peer-reviewed surveys.
Best Lawyers in America
Superlawyers
Superlawyers
Currently am a SuperLawyer in Personal Injury - General, Criminal Law and DUI defense.
Martindale-Hubbell National Attorney Rating Service - Pre-Eminent
Our firm has been designated one of Martindale's "Pre-Eminent Law Firms, an award that is bestowed upon only 7% of all law firms in America.
AVVO National Attorney Ratings
Over 16,000 Georgia attorneys are listed. Mr. Head rates the highest, based on credentials and client ratings.
AVVO National Attorney Rating Service
With 92,000 attorneys listed as Litigation attorneys, Mr. Head currently is the highest rated Litigation attorney for this Directory, based on Client Ratings.
Best Lawyers in America
Until 2010, Mr. Head was the SOLE listing for the State of Georgia for DUI Defense.
ATLA - The American Trial Lawyers Association
National Trial Lawyers Organization.
Georgia Trend Magazine
Award based on nominations from attorneys across Georgia
Superlawyers
Best Lawyers in America
First Lawyer in GA to be named to Best Lawyer for DUI defense.
Superlawyers
Superlawyers
Superlawyers
Superlawyers
Superlawyers
National College for DUI Defense
Mr. Head has been Board Certified as specialist in DUI Defense by the National College for DUI Defense. This organization petitioned the American Bar Association in 1999 and began theprocess of seeking NATIONAL status. The ABA approved NCDD.com as the sole source of this training in 2003. Only 70 attorneys nationwide have achieved Board Certification. Mr. Head has maintinaed his Certification throughout the time the designation of this field of specialty was created.
NCDD - National College for DUI Defense
The national organization voted on the top attorney in the nation.
Professional Associations
DUIDLA

Charter Member and Member of Board of Trustees for the Foundation
- Current
Activities:

Mr. Head was invited to be a Charter Member of the DUIDLA, a democratically-run organization of DUI-DWI defense attorneys from across America. Mr. Head also serves as a Trustee of the DUIDLA Foundation, which has as its goal furthering the legal education of public defenders and novice trial lawyers who need advanced training in DUI-DWI practice, breathalyzer testing error, and blood test forensic science.
NACDL - National Association of Criminal Defense Lawyers

LIFE Member
- Current
Activities:

Largest group of criminal defense attorneys in America.
www.NCDD.com - National College for DUI Defense

Founder and Regent (retired) - one of 12 Attorneys in Nation in Launch
- Current
National College for DUI Defense

Founder (1 of 12) and Program Speaker
- Current
Activities:

The NCDD.com was organized in 1995 at Mr. Head's office in Atlanta, along with 11 other DUI-DWI attorneys. Originally, a single summer training session was conducted in 1995. Then, a winter program was begun, which later was expanded to four annual, multi-day programs with FIXED locations at Las Vegas (FALL), Cambridge, MA (SUMMER), Mastering Scientific Evidence (NEW ORLEANS) and a winter program that "floats" to a variety of locations both inside and outside the USA.
Martindale-Hubbell National Attorney Rating Service

Listed "av" rated attorney
- Current
Activities:

http://www.martindale.com/William-C-Head/855959-lawyer.htm?view=cr SEE 5.0 of possible 5.0 rating.
GACDL - Georgia Association of Criminal Defense Lawyers

LIFE Member
- Current
Georgia State Bar

Member
- Current
GTLA - Georgia Trial Lawyers Association

CHAMPION Member
-
GACDL.org

DUI Bootcamp
-
Activities:

Periodically, the Georgia Association of Criminal Defense Lawyers sponsors a special training session for Public Defenders in Georgia. I have chaired each of these programs.
www.NCDD.com

Mastering Scientific Evidence in DUI-DWI Cases
-
Activities:

Mr. Head started this series of Forensic Evidence in Atlanta on October 14, 1994. In 2004, the series was taken over by the Texas Criminal Defense Lawyers Association and the National College for DUI Defense. Mr. Head was a featured speaker for most of the programs, but has now deferred being a speaker in favor of letting other lawyers be in the spotlight. An average of 200 attendees have taken this seminar for the last 10 years. The current program has being conducted in New Orleans the past five years, but prior programs have been held in Dallas, Houston, Miami and Gulfport, MS, after several successful programs in Atlanta.
Georgia Institute for Continuing Legal Education

Defense of Drinking Drivers Institute
-
Activities:

I have chaired or co-chaired this non-profit seminar for 16 of the 22 years it has been conducted. It is the largest DUI training seminar in Georgia each year.
ABA - American Bar Association

Member
-
SCACDL - South Carolina Association of Criminal Defense Lawyers

Founding Member
-
Publications
Articles & Publications
Thomson Reuters

Thomson-Reuters (West)

The DUI Book - California Edition

Headlines

The DUI Book - Tennessee Edition

Headlines

The DUI Book – New Hampshire Edition

Headlines

Headlines

The DUI Book - Florida Edition

Headlines

The DUI Book - Michigan Edition

Headlines

The DUI Book - Washington Edition

Headlines

The DUI Book – New York Edition

Headlines

Headlines

Maximar Publishing
Speaking Engagements
WSB Radio 750AM/95.5 FM Adam Goldfein Podcast

, WSB Radio Broadcast and Podcast

, ATL GA

Adanm Goldfein Show
DUI law discussed and questions from audience answered. This was later posted on Adam Goldfein's podcast with WSB.

GACDL DUI Boot Camp

, DUI BOOT CAMP

, Atlanta, GA

GACDL.org
Co-Chair of Program on Scientific Evidence in DUI Cases

Kentucky DUI Law

, KY Criminal Defense Lawyers Association

, Louisville, KY

Kentucky Criminal Defense Lawyers
KY DUI defense lawyer seminar

Defense of Drinking Drivers Institute

, DUI Defense lawyers

, Atlanta, GA

ICLE-GA
Two day, intensive DUI defense lawyer seminar

Defense of Drinking Drivers Institute

, DUI Defense lawyers

, Atlanta, GA

ICLE-GA
Two day, intensive DUI defense lawyer seminar

Defense of Drinking Drivers Institute

, DUI Defense lawyers

, Atlanta, GA

ICLE-GA
Two day, intensive DUI defense lawyer seminar
Certifications
Board Certified in DUI Defense

www.NCDD.com