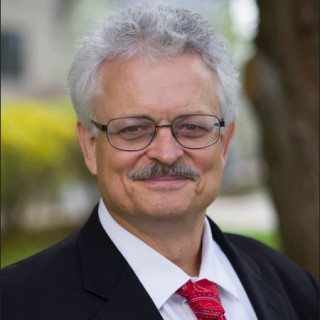 Mark W. Worthington
Special Needs Law Group of Massachusetts, PC
Elder Law, Estate Planning
Summary
I have been in private practice exclusively in special needs law, elder law, and estate planning for 27 years. I have taught law school at the JD and LLM level since 2005, and recently stepped down as a full-time Professor and Director of the Graduate Program (LL.M.) in Elder Law and Estate Planning at Western New England University School of Law to return to full-time private practice as a partner at Special Needs Law Group of Massachusetts, PC ("SNLG"). I continue to teach in the LLM program at Western New England as an Adjunct Professor.

Let me tell you more about Special Needs Law Group of Massachusetts ("SNLG"). Most websites, including SuperLawyers, have no category for "special needs," or more accurately, "Special Needs Advocacy and Planning," which better than any other short phrase describes what SNLG does.

Special needs families comprise about 75% of SNLG clients. When we talk about Special Needs, we are generally referring to family members who have had some kind of disability or challenge since birth or perhaps from young adulthood, rather than simply aging into disabilities.

Disabilities don't discriminate: SNLG's Special Needs families come in all kinds, from the wealthy to the financially struggling.

The rest of the SNLG caseload is mostly complex elder law situations. A high percentage of SNLG Special Needs families also have either primary or secondary elder law issues in the mix, and just about all SNLG Special Needs families have estate planning needs – indeed, more significant estate planning needs than many other clients.

The Founder of the Firm, Attorney Annette M. Hines, and I have walked the walk. Between us we have raised a 27 year old daughter who was debilitatingly ill with chronic Lyme disease for 6 years, a daughter who was severely disabled since birth who passed away at the age of 17 in 2013, and a "typical" 18 year old.
Professional Experience
Senior Counsel

Special Needs Law Group of Massachusetts, PC

- Current
A law firm practicing exclusively in Special Needs Advocacy and Planning, Estate Planning, and Elder Law
Adjunct Professor for Graduate Program (LL.M.) in Elder Law & Estate Planning

Western New England University School of Law

- Current
Professor and Director of the Graduate Program in Elder Law and Estate Planning

Western New England University School of Law

-
Courses taught: LLM - The Grantor Trust Rules; Medicaid; Estate Planning for Retirement Plan Benefits JD - Trusts & Estates
Senior Counsel

Special Needs Law Group of Massachusetts, PC

-
A law firm practicing exclusively in Special Needs Advocacy and Planning, Estate Planning, and Elder Law
Adjunct Professor

Northeastern University School of Law

-
JD courses taught: Estate Planning
Adjunct Professor for Graduate Program (LL.M.) in Elder Law & Estate Planning

Western New England University School of Law

-
Courses taught: Federal Income Taxation of Trusts, Estates, & Beneficiaries; Advanced Elder Law II
Of Counsel

Oppenheim & Cole, LLC

-
Partner

Smith Worthington, LLC

-
Attorney

Mark W. Worthington, Counsellor at Law

-
Education
Boston University School of Law

LL.M. (2004)
Honors:

Rank 5 of 77
Northeastern University School of Law

J.D. (1991)
Activities:

Clerked Vermont Supreme Court (Summer 1990) Clerked US District Court for the District of Massachusetts, Judge William G Young (Summer 1989)
University of Rochester

B.S. (1980) | Electrical Engineering
Awards
Outstanding Chapter Member of the Year

National Academy of Elder Law Attorneys
Member of the Year

NAELA - Massachusetts Chapter
Massachusetts

Super Lawyers, 2008 - Present
AV Rated Preeminent

Martindale-Hubbell
Ranked 10.0 "Superb"

AVVO.com
Professional Associations
State Bar of Massachusetts

# 560172

Member
Current
Leimberg Information Services, Inc

Technical Editor
- Current
Activities:

Special Needs and Elder Care Newsletter
National Academy of Elder Law Attorneys

Tax Steering Committee
- Current
National Academy of Elder Law Attorneys

Council of Advanced Practitioners
- Current
NAELA - Massachusetts Chapter

Litigation Committee
- Current
NAELA - Massachusetts Chapter

Program Committee
- Current
National Elder Law Foundation

Certified Elder Law Attorney
- Current
NAELA - Massachusetts Chapter

Public Policy Committee
- Current
National Academy of Elder Law Attorneys

Member
- Current
NAELA - Massachusetts Chapter

Member
- Current
National Elder Law Foundation

CELA Exam Grading Committee
-
NAELA - Massachusetts Chapter

Board of Directors
-
NAELA - Massachusetts Chapter

President
-
NAELA - Massachusetts Chapter

President-Elect
-
NAELA - Massachusetts Chapter

Treasurer
-
Publications
Articles & Publications
"The SECURE Act and Special Needs Trusts" LISI Special Needs and Elder Law Newsletter #25

Leimberg Information Services, Inc
Issues Brief to Congress Regarding the SECURE Act

National Academy of Elder Law Attorneys
"2016 Special Needs and Elder Law Year in Review" with Attorney Annette Hines

Massachusetts Lawyer's Weekly
"New Rules for Home Sales are Surprisingly Pro-Taxpayer" Vol 142, #3

Trusts and Estates Magazine
"Last Chance for Tax-Free Sales?" BNA Tax Management Vol 23, #2

Estates, Gifts and Trusts Journal
Speaking Engagements
Special Needs Unprogram

, Special Needs Unprogram

, Massachusetts

Massachusetts Chapter of the National Academy of Elder Law Attorneys
Facilitator for trusts, tax, and public benefits topics, all-day program

"Special Needs Trust Administration"

Massachusetts Chapter of the National Academy of Elder Law Attorneys
Panelist on 3.5 hour program; presenter for segments on Taxation, SSA POMS 2018 changes

"The Top Ten Tax Topics an Elder Law Practitioner Should Be Aware Of"

National Academy of Elder Law Attorneys
Webinar with Attorney Gene M. Carlino

"Recent Changes in Tax and Disability Law"

, Annual Elder & Disability Law Conference

Massachusetts Continuing Legal Education, Inc

"Stuff We Most Want Newbies to Know about Special Needs and Elder Law"

, Annual RPTE National CLE Conference

, Boston, MA

American Bar Association
Boston Community Outreach Program on Disability and Medicaid Planning: Panel III with Attorney Elizabeth Lindsay-Ochoa

"A Taxing Situation: Income, Gift, and Estate Tax Consequences of Common (and a few not so common) Real Estate Sales and Transfers"

Massachusetts Chapter of the National Academy of Elder Law Attorneys
panelist with Attorneys Brian Barreira and Hyman Darling

"Implications of the 2017 Tax Reform Act"

National Academy of Elder Law Attorneys
Webinar panelist, member of NAELA Tax Steering Committee

Tiptoeing Through an Irrevocable Trust: "Nominee Trusts"

, Elder Law Institute XXIII

Massachusetts Chapter of the National Academy of Elder Law Attorneys
General Panelist

"Summary of Special Needs Planning Webinars"

, Special Needs Advocacy Forum

, Newton, MA

Massachusetts Chapter of the National Academy of Elder Law Attorneys
Open Forum Expert on Medicaid Waivers

"Special Administration of Special Needs Trusts"

, Annual Symposium, October 18 - 21, 2016

, Reston, VA

WealthCounsel/ElderCounsel

"Medicaid Waivers and Other Useful Programs for Disabled Younger Adults and Children"

Massachusetts Chapter of the National Academy of Elder Law Attorneys
Webinar with Attorney Annette M. Hines, number 4 in a series of 7 chaired by Attorney Hines on Special Needs Planning

"Special Administration of Special Needs Trusts"

, Annual Conference on Representing Estate and Trust Beneficiaries and Fiduciaries

, Chicago, IL

American Law Institute
Annual Conference on Representing Estate and Trust Beneficiaries and Fiduciaries, July 7 & 8, 2016, with Attorney Annette M. Hines

"Selected Trust Income Taxation" and "MassHealth Treatment of Transfers under 42 USC §1396p(c)(2)(B)(iv)"

, Annual Elder & Disability Law Conference

Massachusetts Continuing Legal Education, Inc
Presenter, Massachusetts NAELA Past Presidents on Trusts

"2016 Developments in MassHealth Trust Law: Annuities, Limited Powers of Appointment, Powers of Substitution and the 'Available' Home"

Massachusetts Chapter of the National Academy of Elder Law Attorneys
Webinar with Attorney Brian Barreira

Dissecting Trust Agreements – What Makes Them Work?

, Elder Law Institute XXI

Suffolk University Law School
Panelist on a walk-through of a revocable trust. Covered Elements of a Trust; Distribution Standards, Types of Trustees, Spendthrift Clause, and impact of these three on third-party beneficiary asset protection; also Contingent Special Needs Trusts, Rule Against Perpetuities Savings Clause, and Execution.

"Coming Soon to a State Near You? Massachusetts Medicaid's Attack on Self-Settled Irrevocable Trusts."

, Law and Aging Seminar

Pennsylvania State University - Dickinson School of Law
Visiting Lecturer. Also video-recorded for National Elder Law Foundation's member-only online CLE library.

"Irrevocable Trusts: The Empire Strikes Back"

Massachusetts Chapter of the National Academy of Elder Law Attorneys
Panelist with Attorneys Brian Barreira and Robert Ford

"The Intersection of IRAs, SNTs, Probate, Medicaid, Income Tax, and Estate Tax

Massachusetts Chapter of the National Academy of Elder Law Attorneys

"Drafting the MassHealth-Applicant-Settled Irrevocable Trust to Qualify for the IRC §121 Homesale Capital Gain Tax Exclusion and the Date of Death Basis 'Step Up'"

, Annual Elder & Disability Law Conference

Massachusetts Continuing Legal Education, Inc

"Analysis of the Tax Aspects of Various Types of Transfers of the Home by Unmarried Individuals"

Massachusetts Chapter of the National Academy of Elder Law Attorneys
Panelist covering income tax

"Collision at the Intersection of Retirement Plans, Life Insurance, Tax, Public Benefits, and Special Needs Trusts"

, Annual Special Needs Symposium

, Orlando, FL

MetLife

"The ABC's of the New Massachusetts Uniform Trust Code: What Practitioners Need to Know"

Bristol County Estate Planning Council

"Recent Developments in Massachusetts Elder Law"

Massachusetts Chapter of the National Academy of Elder Law Attorneys
Moderator and Presenter (Southeast Massachusetts)

"The New Massachusetts Uniform Trust Code"

Massachusetts Chapter of the National Academy of Elder Law Attorneys
Moderator and Panelist

"Community Housing Options for the Elderly and Disabled"

Massachusetts Chapter of the National Academy of Elder Law Attorneys
Moderator (Southeast Massachusetts)

"Taxation of Supplemental Needs Trusts"

, Fundamentals of Elder and Special Needs Law: Session 5

Suffolk University Law School
Planning, Drafting, and Administering Special/Supplemental Needs Trusts: Taxes and Related Issues

"Advanced Directives, Incapacity Documents, and Assessing Legal Capacity"

, Fundamentals of Elder and Special Needs Law: Session 3

Suffolk University Law School
Health & Personal Care Planning, and Assessing Capacity, with Attorney Karen B. Johnson (Substituting for Attorney Leslie S. Madge)
Certifications
Certified as an Elder Law Attorney CELA. 2004 - Present

National Elder Law Foundation