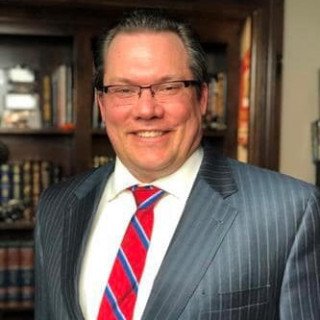 Joseph L. Jordan
Representing Military Members Across the Globe Facing Military Investigations
World Wide, Hard Charging, Court Martial Representation! Experienced in all 5 military services!

Joseph Jordan, Attorney at Law, is based out of the Fort Hood & Killeen, Texas area. He is an accomplished, experienced Criminal Defense Attorney, who specializes in defending ALL service members against violations of the UCMJ. He believes in getting Justice for Soldiers, Sailors, Coast Guardsmen, Airmen and Marines worldwide.

Joseph Jordan has successfully defended service members of the Army, Navy, Air Force and Coast Guard at military courts-martials. He has established a successful track record with multiple, high profile, and complicated military justice cases. Joseph has achieved worldwide success defending Soldiers against allegations of rape, sexual assault, attempted murder, and manslaughter. He has also successfully defended against various types of white-collar crimes. Joseph's aggressive, uncompromising, blue-collar approach demands results for his clients.

Joseph Jordan has over 10 years of experience in the U.S Army. He served as an enlisted Soldier for three years, giving him valuable insight into the day-to-day life of an enlisted service member. His service as an Officer and Judge Advocate, afforded him opportunities to advise on legal matters at the highest levels of command. Joseph has first hand experience on the inner workings of various Command UCMJ and Administrative decision-making processes, advising numerous Commanders on all levels of military justice. Joseph has served in Germany, Korea, Kuwait and all over the continental United States.

Joseph is an accomplished trial lawyer, successfully leveraging his experience as a former Army prosecutor to the benefit of his military clients. As a prosecutor, he practiced in two of the toughest and busiest jurisdictions in the Army; Fort Hood, Texas and 2nd Infantry Division, in South Korea. Joseph brings a wealth of knowledge and resources to the representation of his clients.
Professional Associations
Arkansas State Bar

Member
Current
American Bar Association

Member
Current
Military Law Section for Texas Bar Association

Member
Current
Litigation Section for American Bar Association

Member
Current
Criminal Law Section for American Bar Association

Member
Current