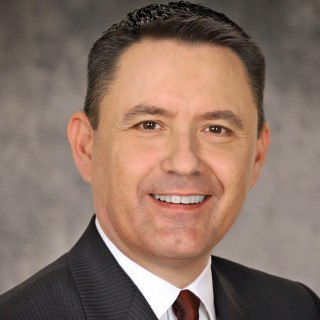 Eric Gene Young
Principal, Young Law Group, representing victims of catastrophic injuries
Personal Injury, Products Liability, Medical Malpractice ...
California
Claimed Lawyer Profile
Q&A
Responsive Law
Since 1997, Mr. Young has represented plaintiffs involved in serious personal injury cases. Mr. Young has a strong background in litigation and appeals. In 2005, Mr. Young successfully argued a significant premises liability case on behalf of a seriously injured plaintiff before the California Supreme Court, Delgado v. Trax Bar & Grill (2005) 36 Cal.4th 224, which established that California merchants have a special relationship-based duty of care to protect their customers from the wrongful acts of other customers. Mr. Young also won an appeal in another premises liability case, Mata v. Mata (2003) 105 Cal.App.4th 1121, which involved an innocent bystander who was shot by an assailant in a bar due to negligent security.

Because of his extensive experience in the field of premises liability, Thomson Reuters, the premier legal publisher in the U.S., asked Mr. Young to author an article for its Causes of Action series. The article is entitled "Cause of Action Against Tavern Owners, Restaurants, And Similar Businesses For Injuries Caused To Patrons By The Criminal Acts Of Others," which can be found at 26 Causes of Action 2d 1 (2004, updated Oct. 2014). The article contains a nationwide, state-by-state summary of the law of third-party premises liability and has been cited by attorneys around the country as a one-of-a-kind, go-to resource.

Mr. Young is also an instructor at the Center for Advanced Legal Studies, headquartered in Houston, Texas, where he teaches courses in legal research and legal technology to students seeking a paralegal degree. He has also taught appellate advocacy at Golden Gate University School of Law and pre-trial civil procedure at John F. Kennedy School of Law. From time to time, Mr. Young also blogs about law and technology issues at his blog The Cyber-Esq, which can be found at
www.cyberesq.wordpress.com.

Mr. Young is actively seeking new clients who have suffered catastrophic injuries due to the negligence of others.
Personal Injury

Animal & Dog Bites, Brain Injury, Car Accidents, Construction Accidents, Motorcycle Accidents, Premises Liability, Truck Accidents, Wrongful Death

Products Liability

Drugs & Medical Devices, Motor Vehicle Defects, Toxic Torts

Medical Malpractice

Birth Injury, Medical Misdiagnosis, Pharmacy Errors, Surgical Errors

Nursing Home Abuse

Civil Rights

Americans with Disabilities Act (ADA), Discrimination, Police Misconduct
Free Consultation


I offer free consultations to potential new clients without time restrictions on length of consultation.

Credit Cards Accepted


LawPay

Contingent Fees
Jurisdictions Admitted to Practice
California
English: Spoken, Written
Spanish: Spoken, Written
Adjunct Instructor

Center for Advanced Legal Studies

- Current
Adjunct instructor teaching legal research & writing and legal technology courses
Attorney/Owner

Young Law Group

- Current
Young Law Group is an aggressive personal injury law firm serving clients throughout Northern California
Adjunct Instructor

Empire College

-
Adjunct instructor teaching advanced legal research and writing, discovery, and e-discovery
Adjunct Instructor

Santa Rosa Junior College

-
Adjunct instructor of paralegal studies, teaching Legal Writing, Law Office Technology, and Business Law
Senior Associate

Daniel Crowley & Associates

-
Practiced as senior associate for small, boutique law firm handling a variety of civil litigation matters on behalf of both plaintiffs and defendants
Principal/Attorney

Law Offices of Eric G. Young

-
Private practice focused on personal injury and employment litigation and appeals.
Adjunct Professor of Law

John F. Kennedy University School of Law

-
Adjunct Professor of Law, teaching Legal Writing and Law & Motion Practice to upper division law students
Adjunct Instructor

California State University - Sonoma State University

-
Adjunct instructor in the Attorney Assistant Program, teaching Legal Writing, Law & Motion Practice, and Legal Research. I taught in the program until the program closed in 2006.
Univ of Illinois

Undergraduate Degree
Golden Gate Univ School of Law

Law Degree
Professional Associations
American Bar Association

Member
- Current
San Francisco Trial Lawyers Association

Member
- Current
Consumer Attorneys of California

Member
- Current
California State Bar

&nbsp# 190104

Member
- Current
Sonoma County Bar Association

Member
- Current
Articles & Publications
Sonoma County Bar Association
Sonoma County Bar Association
Effective Utilization of Paralegals

, LegalUp

InfoTrak/One Legal
Speaker at annual conference of rules and regulations for attorneys who use paralegals to deliver legal services to clients.
Emerging Ethical Dilemmas When Working Remotely

, LegalUp

InfoTrak/One Legal
Principal speaker at annual conference on ethical issues related to attorneys working remotely and how to avoid pitfalls.
E-Discovery, Part III of III, Production and Presentation

Sonoma County Bar Association
Part III in a 3-part MCLE series on the topic of e-discovery in which I was a panel presenter.
E-Discovery, Part II of III, Collecting & Processing Electronically Stored Information

Sonoma County Bar Association
Part II in a 3-part MCLE series on the topic of e-discovery in which I was a panel presenter.
E-Discovery, Part I of III, Identifying, Preserving & Collecting Electronically Stored Information

Sonoma County Bar Association
Part I in a 3-part MCLE series on the topic of e-discovery in which I was a panel presenter.
Firm Disruption

Sonoma County Bar Association
Firm Disruption was an MCLE presentation I provided on the topic of legal technology.
Fundamentals of E-Discovery

, 2604 Ventura Ave, Santa Rosa, CA 95403

Sonoma County Law Library
MCLE presentation to attorneys and paralegals on basic e-discovery practice and procedure.
13 Questions Answered
Q. Suing a staff who lives and works locally but his company is located in another state, State Court or Federal Court?

A: You provided a lot of information and good questions, but there is still a lot of unknowns here.

As a general rule, a company is responsible for the negligent acts of their employees. However, unless an employee was acting in the course and scope of their employment at the time they committed an intentional act, a company is not typically liable for intentional acts by employees. You will find cases where the courts do impose liability for intentional acts, but minimally, the employee must have been doing something that was somehow benefitting the employer. The Mary M. v. County of Los Angeles case is a good example, where a police officer pulls a lady over for some traffic violation, directs her to pull into a gas station so he can write her a ticket, she complies, and the officer subsequently forcibly rapes her. There, the court concluded that the officer was engaged in performing his duties at the time the rape occurred; i.e., he stopped her for a traffic violation and was going to give her a ticket. So, this is a long-winded way of saying, I would need to know what the perpetrator in your case was doing at the time he committed the intentional act and was it conceivably part of his job duties in any way.

Now, if the company that hired this person knew or should have known had they done a reasonable background check that this person had a history of bad acts relevant to the case, such as prior batteries, arrests for crimes of violence, etc., you might be able to argue that the company owed a duty of care not to put the person to work. Again, I would need to know a lot more about the case to state whether this would be a possible argument or not.

Finally, reading between the lines, I am guessing you do not want to go to federal court. It sounds like you would rather file locally. That is definitely possible. In your case, assuming there are no violations of federal law, the federal court system would have jurisdiction over your case based on "diversity of citizenship," meaning litigants from two different states. In that instance, however, the federal system can only exercise jurisdiction if your case has a value of $75,000 or more. Is your case worth $75,000 or more? You may not know the answer to that; it might. However, the way I would go about defeating diversity of citizenship if I wanted to sue locally in Santa Clara is to name both the person who committed the intentional act and the company as a defendant. Diversity must be complete, meaning if there is at least one defendant who shares the same jurisdiction/state with the plaintiff, then the federal court cannot exercise jurisdiction even if another defendant is out of state. This would remain true even if the person who committed the intentional act were later on dismissed from the case. On this point, I would need to know if California is the person's home state, state of residency, did the person relocate from another state, temporarily or permanently before I could opine further.

Good luck ... Read More
Q. How does it go with when a lawyer who's going after a insurance with 100k insurance policy But I don't understand

A: I think you are raising legitimate concerns, and you are voicing a common problem clients have with their lawyers, which is a lack of communication, whether it be communication about the status of the case or simply providing education about options and outcomes. It is unfortunate because, in my opinion, a lawyer's job requires both advocacy for the client as well as counseling the client.

Let's try to unpack the information you provided:

First, the type of injuries you described are quite common in personal injury cases. Your attorney should be able to at least give you a range of potential settlement outcomes as well as what to expect in fees, costs and delay if your case went forward to litigation. For example, your attorney could say, "I think your case has a likely settlement range of $15-25,000 for this or that reason, and if we go to court, you will have to wait this or that amount of time to receive any money plus there will be $25-35,000 in costs to get there." If your case was unusual in some way, my opinion would be different, but personal injury attorneys handle cases like yours all the time. That said, and despite law firms with slick TV ads promising otherwise, most lawyers will not give a client a specific dollar value for a case for at least three reasons: 1) the attorney does not have a crystal ball to see the future; 2) the value of a case for settlement is not necessarily the same as the value of a case in litigation; and 3) at some point, many of us have given the client a specific number only to watch the client wrap their head around that number and then refuse to negotiate a compromise. You should feel comfortable sharing this concern with your lawyers.

Second, just because an insurance company wrote a policy with 100k limits does not mean that is what the company is obligated to pay on a claim. That number represents the maximum amount the insurance company has to pay, subject to a very limited exception. Insurance companies only have to pay on a claim when there is liability exposure for their insured; i.e., their insured is at least partially at fault. Even then, the insurance company will only pay for reasonable and necessary losses caused by the event that produced the injury. It is up to your lawyers to convince the insurance adjuster on the claim that their insured is (1) responsible, and (2) the losses you have suffered are reasonable and necessary given the facts of your case. The burden is on you and your lawyers to prove this; a defendant need not disprove anything. Moreover, insurance companies make it their business to pay out on as few claims as possible.

The fact you have had appointments with your lawyers and that they are evidently incurring costs on your behalf tells me that they are likely working up the case. You did not specify when your injury occurred or when you hired your current lawyers. However, you stated you have not worked for nine months to two years. That's quite a discrepancy of time. Has it been two years since your injury happened? If so, you are approaching the statute of limitations for an injury claim in California. Do you know if your lawyers filed a complaint in court? You should double-check the date you were injured and then ask your lawyers if they have "preserved the statute of limitations."

Third, and finally, the fact your lawyers are not helping you with an unemployment appeals matter is not unusual. You hired personal injury lawyers, not unemployment appeals lawyers (unless they also do employment law). If you hired me, I would not help you with an unemployment appeals matter either. If you have a problem with your heart, you see a cardiologist; if you have a problem with your vision, you see an optometrist/ophthalmologist. Lawyering is really not that different.

Good luck... ... Read More
Q. I have filed a civil case for personal injury on my own. But I'm not sure about serving the other party and the summons?

A: I concur with the others who answered your question, but I would also add that you should check with your local bar association. Many county bar associations operate lawyer referral services that can pair you up with an attorney who may be willing to take on your case, or perhaps, even assist you behind the scenes for a lesser fee.

No one should attempt to represent themselves in any type of civil litigation. There are many pitfalls for the unwary. And, in all likelihood, you will be dealing with a defense attorney(s) who will do whatever they can to take advantage of the situation. Find someone to help you.
View More Answers
›